Powers is pleased to announce that Taryn Couture has joined the firm as a Director of Government Relations, further expanding the firm's legislative and regulatory advocacy talent.
As Director of Government Relations, Taryn focuses on federal healthcare policy and advocacy. She will join the rest of the government relations practice in advancing legislative agendas through lobbying, grassroots advocacy, coalition building, and policy analysis. In addition, Taryn brings to the firm extensive experience working with state Medicaid programs on coverage and reimbursement.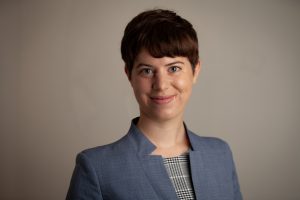 Prior to joining Powers, Taryn was the Associate Director of Policy and Government Relations for the National Coalition of STD Directors, leading the organization's government relations work. Earlier in her career, she worked with PAI and the Palladium Group to support the development of international reproductive healthcare policies. She also worked for Senator Kirsten Gillibrand (D-NY) and Congressman Peter Welch (D-VT).
Taryn's addition is the most recent in a year of growth for the firm's government relations practice. She joins Principals Peter Thomas, Bobby Silverstein, and Peggy Tighe; Senior Directors of Government Affairs Julie Allen and Jeremy Scott; Counsel Kathleen Hatfield; and Director of Government Relations Joseph Nahra.
Click here to view Taryn's full bio.
---
About the Powers Government Relations Practice
The Powers Pyles Sutter & Verville government relations and legislative practice navigates the complexities of the federal government to achieve policy and advocacy solutions for clients. As a public policy law firm with a thriving legislative and regulatory practice, Powers brings a highly substantive approach to the firm's client work. The firm's government relations practice encompasses the full range of bipartisan government relations services, including strategic problem-solving, direct lobbying, legislation development, regulatory affairs, grassroots advocacy, and public outreach, all supported by a deep bench of legal and legislative talent with extensive subject matter expertise.