Powers Principal Peggy Tighe will present at the World Congress 340B Webinar Series for Covered Entities and Manufacturers on Tuesday, October 26th.
About the Webinar
A View from Washington: Recent Legislative, Policy, and Industry Updates Surrounding 340B
12:00-1:00 PM, Tuesday, October 26th
This opening session looks at the most recent developments impacting the 340B Drug Pricing Program and its key stakeholders. Our panel evaluates the latest political, legislative, judicial, and business developments and gives insight into what covered entities, HRSA grantees, pharmacies, distributors, and manufacturers should stay abreast of.
Gain insight around the current drug pricing debate in Congress, impact to 340B
Hear the latest news surrounding contract pharmacy

Discuss what may be expected from the courts, regulatory agencies, and Congress

Explore the latest 340B specific legislative activity

Federal:  Drug pricing amendments, PROTECT Act, hospital transparency, DSH eligibility
State:  Discriminatory Reimbursement, contract pharmacy (Arkansas law)

Examine continuing activity around Medicare Part B payments to 340B hospitals

Consider implications of the CMS OPPS Final Rule
Learn what the US Supreme Court may consider when it hears the case in November
The other panelists include Ted Slafsky, Publisher and CEO of 340B Report, and Michael McCaughan, Editor of the RPM Report.
Learn more and register here.
---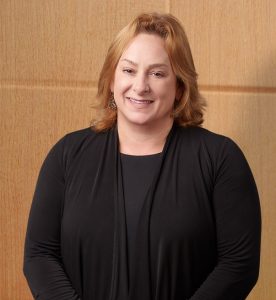 Peggy works closely with both the Healthcare and Government Relations & Public Policy teams at Powers. She teams with health systems, patient groups, and provider organizations to develop persuasive policy arguments and strategies to influence Congress and relevant agencies, creating change to protect and support providers and the patients they serve.
She focuses her practice on lobbying, coalition building, crafting and implementing grassroots campaigns, and coordinating media relations. She has experience strategizing and implementing federal grassroots activities, including grasstops (high-level grassroots), coalition building, letter writing, and database building.
Peggy can be reached at Peggy.Tighe@PowersLaw.com.