Powers Principal Brian Gunn will present next week at the 32nd Annual Judicial Conference of the United States Court of Federal Claims in a panel on indigenous people litigation.
The panel will take place virtually on Wednesday October 27th at 10:00 AM. The Hon. Kathryn Davis, a Judge on the U.S. Court of Federal Claims, will moderate the panel.  Other panelists include Dondrae Maiden, Director of the Indian Trust Litigation Office at the U.S. Department of the Interior, Melody McCoy, Staff Attorney at the Native American Rights Fund, and Frank Singer, Senior Litigation Counsel for the Natural Resources Division at the Department of Justice
Learn more about the event and register here.
---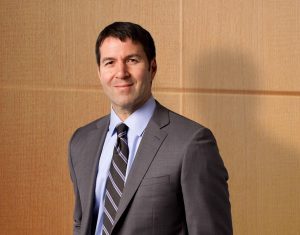 Brian Gunn is a principal in the Powers Indian Tribal Governments group and a member of the Confederated Tribes of the Colville Reservation. He specializes in matters related to the federal budget and appropriations, natural resources, federal lands and federal land transfers, taxation, energy development, and Indian health. For more information about tribal matters, contact Powers Principal Brian Gunn at Brian.Gunn@powerslaw.com.