Powers Associate Megan La Suer will speak on a Center for Telehealth and e-Health Law (CTeL) on Thursday, September 30th titled "Suit Up! Protect Yourself from a Telehealth Audit."
The webinar will review tips and best practices for confidently documenting telehealth services. The learning objectives include:
An overview of "Telehealth Evolution" from February 2020 – Present;
Review OIG Workplan for Telehealth Services;
Review General Telehealth Documentation Principles;
Strengthen your understanding of Telehealth Exam Documentation;
Dive into documenting for audio-only visits, eVisits and Remote Patient Monitoring;
Review the importance of Medical Necessity.
The webinar will take place on Thursday, September 30th at 12:00 PM ET. Register here.
---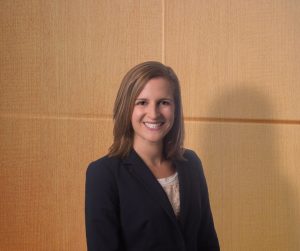 Megan La Suer is an Associate in the Powers healthcare practice. Megan's range of legal and legislative advocacy experience includes providing counsel on compliance issues related to the 340B Drug Pricing Program and Ryan White program, state Medicaid policy and licensure requirements, HIPAA privacy and security rules and the GDPR, and Medicare enrollment and reimbursement matters. Throughout the COVID-19 public health emergency, Megan has provided counsel on new or temporary laws, regulations, or guidance related to Medicare telehealth and remote patient monitoring policies. She can be reached at Megan.LaSuer@PowersLaw.com.