Powers Director of Tribal Government Relations Natasha John will speak at the National Indian Health Board's National Tribal Health IT Summit this week.
Natasha will serve as a panelist in a roundtable session titled "Funding Health IT Modernization in Indian Country." The session will examine the various funding streams provided for Health IT Modernization, the outstanding funding needs, what Tribes have already done, and what's on the horizon. The panelists will explore the work of the IHS Budget Formulation Workgroup and the role they can play to help understand the actual level of funding needed to modernize Health IT across Indian Country completely.
The panel will take place Tuesday, December 14th at 2:25 PM EST. Learn more here.
---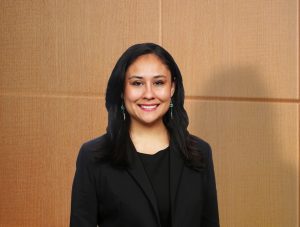 Natasha is the Director of Tribal Government Relations in the firm's Indian Tribal Governments practice, where she focuses on government relations and advocacy on behalf of the group's clients. Natasha focuses on clients' legislative and regulatory policy goals in the areas of energy, land and natural resources, environment, economic development, and infrastructure. In addition to representing clients on Capitol Hill, she has represented clients before executive agencies, federal advisory committees, and energy industry groups and she has demonstrated experience in policy analysis, coalition building, and advancing legislative agendas.