Powers is pleased to announce that Natasha John has joined the firm's Indian Tribal Governments practice as Director of Tribal Government Relations.
Natasha comes to Powers with a background in policy analysis, coalition building, and advancing legislative agendas for tribal clients. Throughout her career, she has worked to promote her clients' legislative and regulatory policy goals in the areas of energy, land and natural resources, environment, economic development, and infrastructure. In addition to representing clients on Capitol Hill, she has represented clients before executive agencies, federal advisory committees, and energy industry groups.
Prior to joining Powers, Natasha was a Managing Director at Dentons in the Native American Law and Policy practice, and served as an in-house Legislative and Government Affairs Associate in the Navajo Nation Washington Office. Prior to these positions, , she served as Professional Staff to  the U.S. Senate Committee on Indian Affairs during Senator John Barrasso's (R-WY) time as Chairman.  She was also on the professional staff of  Senator Tom Coburn (R-OK) and Representative Dan Boren (D-OK).
As Director of Tribal Government Relations, Natasha will focus on government affairs and advocacy strategies for the firm's tribal practice. She joins Principals Brian Gunn, Paul Moorehead, and Kevin Wadzinski.
Natasha can be reached at Natasha.John@PowersLaw.com or (202) 349-4265.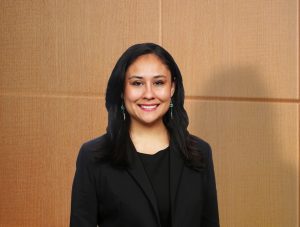 About the Powers Tribal Practice
The Indian Tribal Governments Group at Powers provides a full range of legal, legislative and government relations services to Indian tribal governments and organizations, tribally-owned corporations and private entities doing business with tribes. The group advises a broad range of tribal clients on federal legislative and regulatory matters, business planning, corporate structures, energy development and environmental law, state and federal tax issues, financing and contracting issues, gaming development and regulation, and more. To learn more about the Powers tribal governments practice, visit https://www.powerslaw.com/practicearea/indian-tribal-governments/.