Paul Moorehead is a principal in Powers Pyles Sutter & Verville's Indian Tribal Governments Group.
Paul's practice is dedicated exclusively to Federal Indian law and policy, including appropriations, commercial transactions, energy and natural resources development, gaming, healthcare and telemedicine, housing and infrastructure development, tribal self-governance, taxation, and Indian land and water rights settlements.
From 1997 to 2005, Paul served as Chief Counsel and Staff Director to the U.S. Senate Committee on Indian Affairs. In this capacity, his duties included legislative oversight of all Federal program authorizations and related appropriations for American Indians, Alaska Natives, and Native Hawaiians. Before serving on the Senate Committee, Paul was counsel and government affairs director to the National Congress of American Indians, the oldest and most representative Indian tribal advocacy organization in the nation. In that position, he helped direct NCAI in its advocacy on Capitol Hill, in the agencies and in the courts.
Paul has spoken to many national, regional, and local organizations on a variety of Indian-related topics, especially tribal governance, energy development and economic development initiatives. He has been recognized by Chambers USA for Native American Law since 2006. Paul holds a J.D. from Temple University School of Law and a bachelor's degree in International Relations and Economics from the University of Delaware. Paul and his family live in Washington, D.C.
Paul has published the following articles:
Running the 2006 federal appropriations marathon, Indian Country Today, March 9, 2005
Moorehead: Cigars and kachinas: Enforcing the Indian Arts and Crafts Act, Indian Country Today June 21, 2007
Radical Enlightenment: The Man Behind Nixon's Federal Indian Policy, Indian Country Today, July 22, 2013
Fed Up! Why D.C. Must Invest in Tribal Development, Indian Country Today, July 26, 2013
IGRA at 25, With So Much More to Do, Indian Country Today, October 25, 2013
The 'Carcieri' Fix Bills Need to Do More, Indian Country Today, July 30, 2014
Get the Fed's Hands Off Our Land, Indian Country Today, April 15, 2015
J.D., Temple University Beasley School of Law, 1988
B.A.,University of Delaware, 1985
District of Columbia
U.S. Supreme Court
The Best Lawyers in America®, Native American Law, 2013-2024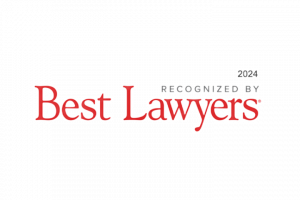 The Federalist Society
Law360 2023 Native American Editorial Advisory Board