Powers attorneys Sean Beller, Katherine Demedis, and Nick Michiels presented this week at the Career Education Colleges and Universities (CECU) annual convention.
Sean Beller and Nick Michiels presented a session titled, "Attempts to Expand Owner Liability:  The Program Participation Agreement and Beyond," which discussed the terms and limitations of the Program Participation Agreement, which allows institutions to participate in Title IV programs. The session also covered Title IV liabilities and potential methods for imposing liabilities on corporate owners the Department of Education is exploring.
Katherine Demedis presented a session titled, "Title IX for Career Institutions:  What is required now, and what is to come?" The session discussed last year's changes to the federal Title IX regulations and each step of the revised Title IX process—including the intake, investigation, hearing, and appeals requirements for complaints of sexual harassment. The presentation also previewed the further changes promised by the Biden-Harris Administration, including how these may impact the Title IX landscape for career education institutions in the coming years.

To learn more, visit the CECU Convention website here.
About the Presenters:
Sean Beller is a Principal in the education practice. He has focused exclusively on counseling universities, colleges, and other postsecondary schools, service providers, investors and lenders since 2009. He couples a litigation background with expertise in education regulatory issues to provide clients with a unique viewpoint on a broad range of education-related compliance, litigation and transactional matters. He can be reached at Sean.Beller@PowersLaw.com.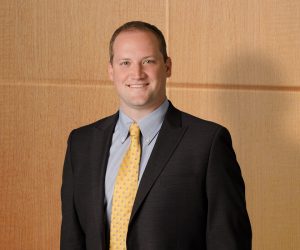 Katherine Demedis is Counsel in the education practice. She advises educational institutions regarding compliance with state and federal standards, including the Clery Act, Title IX, and FERPA.  She also assists schools in responding to accrediting agency reports and actions.  Katie actively monitors legislative, regulatory, interpretive guidance, and other developments on a variety of federal education matters allowing her to provide exceptional support and insight to her clients. She can be reached at Katherine.Demedis@PowersLaw.com.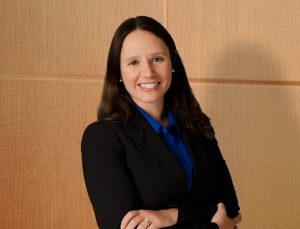 Nick Michiels is a Principal in the education practice. Nick counsels for-profit, non-profit, and state schools, online program management companies, and accrediting agencies regarding the complex regulatory framework governing higher education. He represents postsecondary schools and third-party servicers in audit and program review proceedings before the United States Department of Education's Office of Hearings and Appeals and responding to adverse actions taken by accreditation and state education agencies. Nick has substantial experience in the areas of incentive compensation, state authorization, student privacy (including the Family Educational Rights and Privacy Act), student eligibility, and third-party servicer regulations. He can be reached at Nick.Michiels@PowersLaw.com.