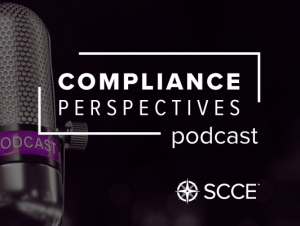 Powers attorneys Mark Ogunsusi and Peggy Tighe were interviewed on this week's episode of Compliance Perspectives, a national podcast hosted by the Society of Corporate Compliance and Ethics (SCCE)® in coordination with the Health Care Compliance Association (HCCA)®. SCCE® is a member-based association with 6,000+ compliance and ethics members worldwide. HCCA® is a member-based association for healthcare compliance professionals, serving more than 12,000 members across the country.  The SCCE® podcast series discusses national enforcement trends, current events, and best practices for compliance professionals.
In this episode, Mark outlined critical 340B compliance concerns for manufacturers and covered entities, including how manufacturers can satisfy their responsibility to avoid overcharging covered entities and how covered entities can ensure that 340B drugs are furnished to the correct patients.  Notably, Peggy and Mark delivered critical and timely information regarding the history and purpose of the 340B Program, which serves as the backbone of the nation's health care safety net.
Listen to the full podcast below or here.
---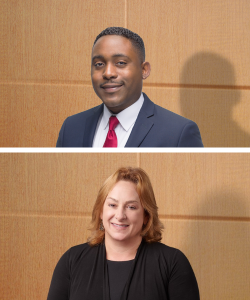 For more information, contact Mark Ogunsusi at Mark.Ogunsusi@PowersLaw.com or 202-872-6759 and Peggy Tighe at Peggy.Tighe@PowersLaw.com or 202-872-6752