Sherry Gray is a Principal in the Powers Pyles Sutter & Verville Education group.
Sherry is uniquely skilled at guiding clients through the highly regulated and intensely scrutinized higher education field to accomplish their goals.
Sherry brings a practical, compliance-oriented approach to interpreting, implementing and influencing the laws and regulations that govern colleges, universities, postsecondary education companies, lenders, and others in the higher education space. As a regulatory specialist with nearly three decades of experience in higher education, Sherry advises colleges, universities, and other postsecondary institutions on all aspects of state and federal laws and accreditation standards applicable to institutions and their partners, helps defend clients against adverse actions initiated by government and accrediting agencies, and counsels clients on mergers and acquisitions.
Sherry also teams with lobbyists, litigators, investigators and auditors as appropriate to provide the highest level of service to her clients. Prior to joining private practice, Sherry served as a law clerk in the United States District Court for the Western District of Virginia and interned at the United States Court of Appeals for the Federal Circuit.
Sherry's experience also includes:
Ongoing proactive regulatory counseling to institutions of higher education and higher education companies of all sizes, from single campus institutions to education systems, regarding compliance with federal rules governing the federal student financial aid (Title IV) programs, accreditation standards, and state licensing requirements

Assisting clients in defending or negotiating favorable settlements in response to U.S. Department of Education program reviews and Office of the Inspector General audits

Guiding institutions through self-reporting processes resulting from independent or internal audits, and student or employee complaints

Assisting institutions in responding to federal and state government subpoenas

Assisting institutions with respect to mergers and acquisitions before the U.S. Department of Education, accrediting agencies, and state licensing agencies

Assisting in preparing and filing applications for Title IV eligibility and certification, state authorization, and accreditation

Counseling institutions undergoing Department of Veterans Affairs reviews

Defending institutions undergoing investigations related to False Claims allegations

Drafting comments in response to notices of proposed rulemaking for the U.S. Department of Education and other federal agencies

Developing policies and procedures compliant with federal laws

Reviewing and negotiating contracts with servicers and vendors to institutions of higher education

Mock program reviews and audits

Providing guidance regarding incentive compensation, gainful employment, academic calendars, financial responsibility, FERPA, Consumer Information, and Clery Act
J.D., with honors, The George Washington University Law School, 1990
B.A., cum laude, Boston University, 1986
2024 Lawyer of the Year, Education Law, District of Columbia
The Best Lawyers in America©, Education Law, 2014 - present
Law Clerk, the Honorable James C. Turk, Chief Judge, United States District Court for the Western District of Virginia
George Washington University Law Review 1990-1991 Member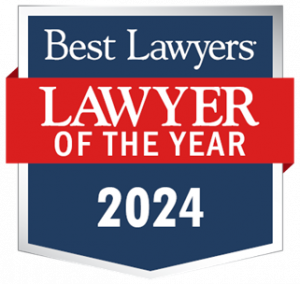 Member, National Association of College and University Attorneys
Member, National Association of Student Financial Aid Administrators