Rob Portman's extensive experience in both healthcare and nonprofit law makes him a uniquely valuable resource to nonprofit medical societies, healthcare associations, disease-related charities, certification bodies, and other nonprofit organizations.
Armed with knowledge and expertise in these two legal specialties positions, Rob has a proven ability to understand the legal challenges facing nonprofit organizations, and a track record of guiding them to creative and effective solutions. Rob also advises non-healthcare trade associations, physician practice groups, and other healthcare providers.
In addition to his expertise in healthcare and nonprofit law, Rob's value to clients lies in his unwavering commitment to client communication and responsiveness. Rob's early career positions provided the opportunity for significant responsibility, and taught him the importance of developing close professional relationships, performing under pressure, and being responsive to client needs.
He served as Special Assistant and Deputy Assistant Secretary for Work and Technology Policy for Secretary of Labor Robert B. Reich from 1993-95, and also served as the Secretary's principal representative to the President's Task Force on Health Care Reform. From 1989-91, Rob was Executive Officer of the Cook County State's Attorney's Office in Chicago, where, among other things, he directed the States Attorney's Task Force on the Forgoing of Life-Sustaining Treatment.
Currently, Rob's services to professional society, healthcare association, voluntary health organization and certification body clients include:
Executive contracts and compensation issues

Bylaws drafting and review and other governance issues

Antitrust, tax, and intellectual property

Internet and e-commerce

Consultant, vendor, and hotel and convention center contracts

Americans with Disabilities Act compliance

Drafting and interpreting ethics and standard-setting policies and procedures, appeals and disciplinary procedures, and confidentiality, record keeping and other policies

Personnel and other human resource issues

Transactions, mergers, and corporate restructuring

Creation of nonprofit and for-profit affiliates

Legislative and regulatory matters, including legislative drafting and analysis, the filing of comments on administrative rulemakings before the Centers for Medicare and Medicaid Services, the Federal Trade Commission, the Food and Drug Administration, and other federal agencies

Litigation against federal and state governments, as well as private parties, although his primary focus is on helping clients avoid or settle litigation through mutually beneficial dispute resolution. He also regularly files amicus curiae briefs in the United States Supreme Court and other federal and state appellate courts in matters involving significant health care policy issues

Lobbying and election law issues, including compliance with FEC and IRS rules and regulations governing lobbying registration and reporting, establishment and operation of political action committees, independent expenditures, and corporate communications
Another major component of Rob's practice is the development of the legal structure and agreements for national clinical data and public health registries sponsored by medical societies and other nonprofit organizations. Rob and his colleagues also advise these registries on compliance with federal and state patient privacy laws and other legal requirements. Rob's work with individual physicians, practice groups and other healthcare providers includes:
Counseling with respect to HIPAA, state law, and international patient privacy rules

Fraud and abuse investigations defense and compliance counseling

Stark II self-referral and Medicare-Medicaid anti-kickback counseling

Transactions with hospitals, other medical groups, individual physicians and vendors of medical equipment and supplies

Practice sales and acquisitions to hospitals and other physician groups

Advice and counseling with respect to physician employment, independent contractor, and managed care agreements

Antitrust litigation and counseling

Counseling and defense of litigation involving EMTALA

Represented numerous physician groups in sales of their practices to hospitals; asset transfers; and other transactions with hospitals and ambulatory surgical centers
Additionally, Rob has:
Created and now manages the Physician Clinical Data Registry Coalition, which advocates for policy changes to facilitate the development of clinical data registries focused on quality improvement

Drafted numerous policy-related amici curiae briefs, including related federal cases involving Freedom of Information Act requests for Medicare physician claims data

Represented coalition of medical societies in successful effort to amend the federal patent statute to prevent enforcement of medical procedure patents against physicians and their affiliated institutions

Represented medical society in spinning off practice management software product to for-profit subsidiary and then in licensing product to an unrelated for-profit company

Represented numerous nonprofit organizations in asset transfers, mergers, and consolidations.

Represented medical society in persuading Federal Trade Commission to investigate and enter into consent order with association of indoor tanning companies

Represented group of medical societies in challenging transition formula for new component of Medicare physician fee schedule in federal court

Defended medical society against lawsuit by a medical device manufacturer alleging literature review published in society's peer-reviewed journal disparaged product sold by plaintiff manufacturer's company

Defended medical society against federal district court claim challenging society's decision to overturn presidential election
Recent Publications
"Can Dermatology Employers Require Employees to Receive the COVID-19 Vaccination?", (co-authored with Ben Tesdahl, JD; Megan La Suer, JD, MHA), DermWorld, (April 2021)

"Curbside Consult or Formal Medical Consultation", Dermatology World, (December 2020) – (Not yet online per Ms. Houghton)

"COVID-19 Impact on Employed Dermatologists: Part 2", (co-authored with Ben Tesdahl, JD; Megan La Suer, JD, MHA), Dermatology World, (October 2020)

"COVID-19 Impact on Employed Dermatologists: Part 1", (co-authored with Ben Tesdahl, JD; Megan La Suer, JD, MHA), Dermatology World, (September 2020)

"Minimizing the Risk of Medical Malpractice Liability Related to COVID-19 Public Health Emergency", (co-authored with Megan La Suer, JD), Dermatology World, (August 2020)

"Employment-Related Legal Considerations During the COVID-19:  Part II", (co-authored with Megan La Suer, JD, MHA; Ben Tesdahl, JD), Dermatology World, (June 2020)

"Employment-Related Legal Considerations During the COVID-19 Public Health Crisis", (co-authored with Megan La Suer, JD, MHA; Ben Tesdahl, JD), Dermatology World, (May 2020)

"Is Your Dermatology Practice's Website ADA Compliant?", (co-authored with Christina L. Krysinski, JD), Dermatology World, (September 2019)

"You Suspect A Colleague Is Committing Health Care Fraud. What Next?", (co-authored with Christina L. Krysinski, JD), Dermatology World, (May 2019)

"Language Assistance Services for Non-English-Speaking Patients", (co-authored with Christina L. Krysinski, JD), Dermatology World, (January 2019)

"Telemedicine: Reimbursement Liability Patient Consent and HIPAA", (co-authored with Rebecca Burke, JD, and Christina L. Krysinski, JD), Dermatology World, (September 2018)

"Telehealth And State Licensure: What You Need To Know?", (co-authored with Rebecca Burke, JD, and Christina L. Krysinski, JD), Dermatology World, (May 2018)

"Registry Growth and Sustainability: Opportunities and Challenges", CMSS 2018 Registry Summit: The Future of Clinical Registries (May 10, 2018)

"Dermpath fraud and abuse: Six scenarios to consider." Co-authored with Christina A. Hughes, JD, MPH, Dermatology World (January 2016)

"Concierge Medicine," co-authored with Sarah J. Imhoff, JD, MHSA and Kate Romanow, JD, Chapter in AHLA Physician Law Handbook (2015 edition)

"Guidance on Legal Challenges and Regulatory Obligations for Clinical Data Registries," Prepared for Physician Clinical Registry Coalition (February 2015)

"Dealing with Patient Images," Co-authored with Sarah Imhoff, JD, MHSA, Dermatology World (January 2015)
Select Earlier Publications
"The Accessible Association: Do Your Meetings and Certifications Comply with the ADA?" Co-authored with Leela Baggett, JD, ASAE Association Law & Policy August 2014

"Physician Unions and Other Collective Physician Action Antitrust Risks and Alternatives," Administrative Eyecare (May/June 2014)

"Physician Payments Sunshine Act: What Medical Societies Need to Know and Do," AAMSE 360: Essentials for Medical Society Management, April 9, 2014

"ADA Discrimination Against Hearing-Disabled Patients: Recent Legal Actions Sound Warning Bell for Medical Practices," Administrative Eyecare (January 2014)

"Concierge Medicine: Legal Issues, Ethical Dilemmas, and Policy Challenges," Co-authored with Kate Romanow, JD, AHLA Journal of Health & Life Sciences Law, Volume 1, Number 3, pages 1-38 (April 2008)

"Exclusive Contracts: A Double-Edged Sword?," Journal of the American College of Radiology (March 2007)

"Concierge Care: Back to the Future of Medicine?," ABA Health Lawyer,Vol. 15, No. 5 (August 2003)

"Legislative Restriction on Medical and Surgical Procedure Patents Removes Impediment to Medical Progress," University of Baltimore, Intellectual Property Law Journal, Vol. 4, No. 2 (Spring 1996)
J.D., magna cum laude, Harvard Law School, 1985 M.P.P., Harvard Kennedy School of Government, 1985 B.A., summa cum laude, Phi Beta Kappa, Northwestern University, 1980
District of Columbia Illinois U.S. Supreme Court S. District Court, N.D. Ill. U.S. Court of Appeals, Seventh Circuit
The Best Lawyers in America®, Health Care Law, 2021-2024
Washington D.C. Super Lawyers, 2012, 2013, 2020 (Health and Nonprofit Law)
District of Columbia Certificate of Appreciation for work as Chair of Sections Council, 2005 - 2006; Certificate of Appreciation for Health Care Decision-Making Project, Best D.C. Bar Project, Project Co-Chair, 2001; Certificate of Appreciation for Patients Rights Manual, Best Community Outreach Project, Chair of D.C. Bar Health Law Section, 2005
Law Clerk, the Honorable Mark L. Wolf, United States District Court for the District of Massachusetts, 1985-86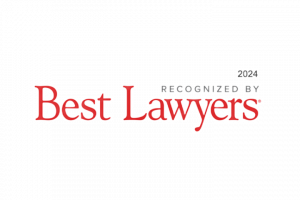 Member, Health Law Sections, American Bar Association and District of Columbia Bar Association; Past Chair, Council on Sections and the Health Law Section District of Columbia Bar Member, American Health Lawyers Association Past President, American Society of Medical Association Counsel Member, American Society of Association Executives; Member, Legal Section Council and Chair, Association Law & Policy Committee, 2005-08. Past Chair, D.C. Bar Nominations Committee Mentor, Everybody Wins! D.C., a nonprofit organization devoted to promoting children's literacy Coach and Volunteer Board member, Montgomery Cheetahs, a youth ice hockey program for athletes with developmental disabilities Pro Bono General Counsel and Ex Officio Board member, EveryBodyWins DC Member, Board of Directors, Western Golf Association/Evans Scholars Foundation